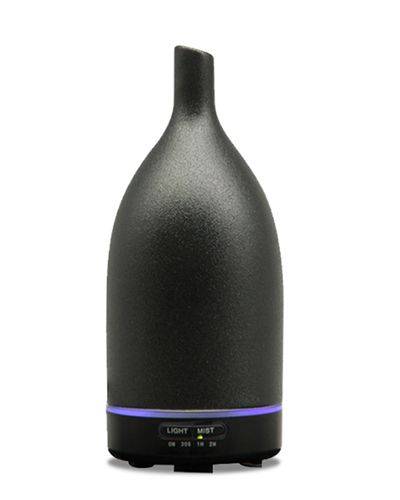 15ml Glass Bottle
Diffuser
A Nomad's Diffuser Oil and Diffuser Duo
Blissful Bali Diffuser Oil +
Nomad Diffuser
Bundle together and save $7.50
---
Diffuser Oil
Blissful Bali
Tangy and uplifting…like holding a fresh cut bouquet of zesty herbs in the rain.
APPLICATION
Add 5-10 drops into your diffuser. We recommend Nomad Botanicals' ultrasonic, ceramic diffuser.
INGREDIENTS
Essential Oils of Lemongrass, May Chang*, Basil, Spearmint* (*organic)
---
Nomad Diffuser
Transform your home into a sanctuary.
Fill your sacred space with natural aromas and literally clean the air around you with precious essential oils. Elevate the creativity and productivity of your workspace. Bring comfort into your home away from home wherever your nomad path takes you.
This ultrasonic, ceramic diffuser holds 100 ml of water and oil, and diffuses scent for 4-5 hours. Simply fill the diffuser with water to the water level line, add 5-10 drops of your favorite Nomad Botanicals essential oil diffuser blend, press the on button, and enjoy. Journey anywhere your heart desires when you bring the essence of nature from far-away lands near you, wherever you may be.