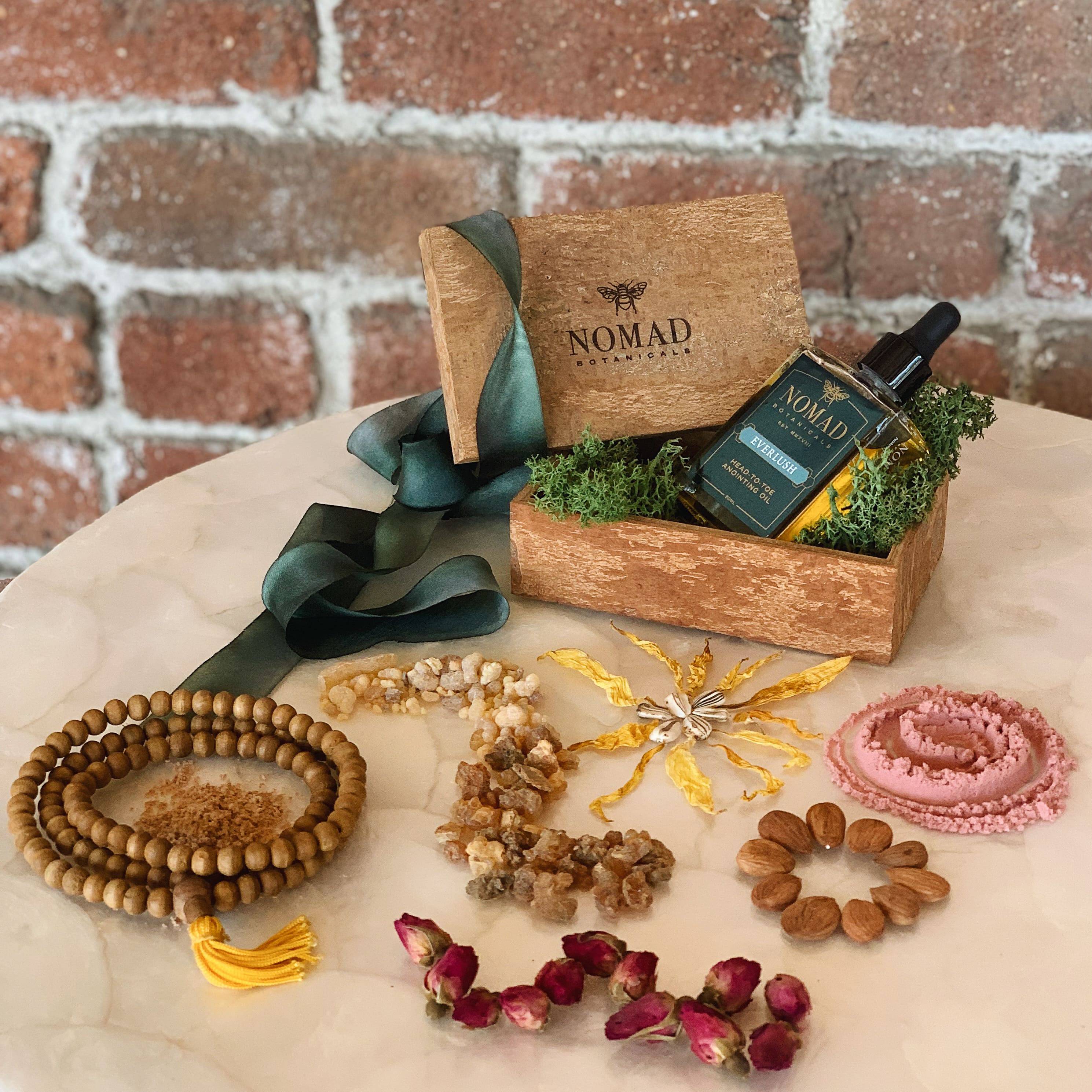 Everlush Deconstructed
Botanical Sensory Experience
Let your senses guide you as you explore the 7 raw plant materials of Everlush Head-to-Toe Anointing Oil. May curiosity and imagination percolate as you journey through aromas and textures of precious botanicals.
Your sensory journey includes 7 vessels (5-10 grams) filled with the raw plant materials that comprise Everlush: Sandalwood powder, Frankincense resin, Myrrh resin, Rose buds and petals, Sunflower seeds and petals, Apricot seeds from kernels, and Pomegranate seed juice powder.
---
Collection Includes:
7 vessels of raw plant material |

5 - 10 grams per vessel

Brochure featuring vibrant images and educational details

Custom-made Cinnamon Bark Box
Designate one wrist for Everlush and the other as a neutral (non-aroma) wrist. Place a few drops of Everlush Anointing Oil on one wrist. Smell the vessel with Sandalwood, then smell your Everlush'd wrist. Identify the Sandalwood note in Everlush. Before smelling the next vessel, smell your unscented wrist.
This is a technique to cleanse your pallet and clear your nose before experiencing the next aroma. Follow this process for the remaining 3 aroma ingredients: Frankincense, Myrrh, and Rose. (The other 3 are carrier oil ingredients, whose aroma is not part of the Everlush fragrance accord.) Cheers to becoming an Everlush connoisseur!