Working with Essential Oils to Transform Trauma
Experience the art of reframing trauma through this guided approach. Julie Manwiller, a Therapist specializing in Trauma and Attachment, will gently guide you through the events leading up to a given trauma and offer you tools to create a healing cocoon around them, including visualization and guided somatic exploration with essential oil based scents to create new neural pathways that transform trauma. Julie has developed a unique practice over the past four decades in working with trauma to address the multidimensional aspects that contribute to it physically, emotionally, mentally, and energetically.
Julie will demystify some of the key elements involved in working through trauma. We will explore the importance of resources available to us inherently (such as breath, body scanning, and attunement with our nervous system). We will also explore the intentional incorporation of essential oils, with guidnance from Carole Addison-Goyne, Creator of Nomad Botanicals. We will uncover the mechanism behind how essential oils help us through reframing trauma in the moment and also how they can be a wellspring of comfort any time we access them afterwards, based on their ability to connect us so deeply with memories, emotions, and instinctual drives.
Enter the world beyond space and time with Julie Manwiller, Trauma and Attachment Specialist, where she offers you tools to start the journey of releasing what may have outlived a place in your life. Throughout your journey, we invite you to receive Julie's guidance, along with the aromatherapy knowledge that Carole brings to our group, empowering you with a specialized understanding of essential oils so that you can benefit from them as your unique botanical allies.
---
When: January 21st, 2023

10 am - 1:00 pm PST (including 2 short breaks)

Where: Online via Zoom
Class Size: Limited to 12 participants
Materials Included: $218 (includes the "Julie Trauma Relief Collection", normally priced at $148)

The included Collection includes: the Carry-on Wellness Collection, Tension Meltaway Extra Strength, Forest Sanctuary Rejuvenating Body Oil, and HeartLight Body Oil
YOUR WORKSHOP JOURNEY WILL INCLUDE
Reaching deeply and gently inside, we work together to transform and transmute trauma while using essential oils. While highly experiential, this class is an invitation to walk through the forest while relinquishing fears, concerns and traumas that may have been embedded inside our bodies, thoughts, and soul. Look for the opening in the forest that will guide us to the Sanctuary. Rest your heavy head with Tension Meltaway upon the tight muscles at the occipital cranium. Touch into the 5-Elements, Birth Sequencing, and Cycle of Threat Response with essential oils representing each as they help moderate what may have been prisoner in our body. When resolution plants the seed, we anoint with rose, which is one of the highest olfactory smells on the planet, to begin a new neural pathway existing without trauma, and which we can return home to our perhaps forgotten selves over and over and over again.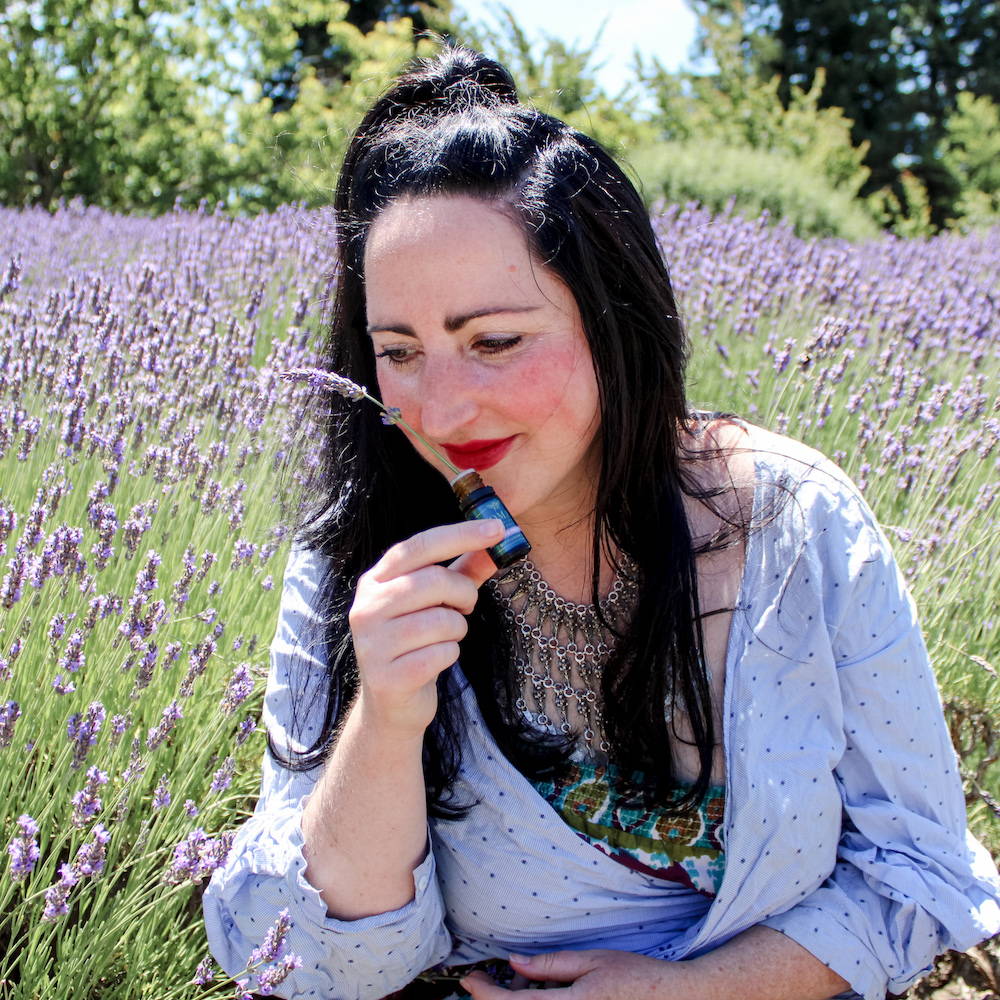 Our Nomad Botanicals Founder, Carole, has been in the aromatherapy, botanical perfumery and natural products field the past three decades. She has been fortunate to study with world renowned mentors along her path. She apprenticed and worked with Kurt Schnaubelt, PhD, one of the foremost international authorities and best selling authors on aromatherapy, for years and eventually taught aromatherapy certification classes with him. She has also received several Natural Perfumery Certifications from Mandy Aftel, an internationally recognized authority and best selling author in the field of natural perfume. Carole was also influenced by the pioneering botanical legacy of Horst Rechelbacher during her 15-year tenure as an executive with Aveda.
Through the years, Carole and her husband, Scott, have distilled essential oils in Northern California, and they were also engaged in the development of bringing to market medicinal and aromatic plants from Morocco, through a USAID project. In the midst of all of these endeavors, Carole earned her MBA and also followed her nose to Aveda where she spent 15 years in an executive leadership role. Through Carole's collective experiences, the concept of Nomad Botanicals was born. With a dream team beside her, the Nomad journey continues to evolve with vibrancy each day. Creating and sharing high quality aromatherapy lifestyle products with people around the world is Carole's dream come true.
Julie Manwiller, BFA, LMP, CC, SEP, RCST®, CST-D, SEM, ORMD, DARe, focuses on "healing trauma one drop at a time" through her Remote Trauma Healing™ practice, where she specializes in trauma and attachment.
Development of Remote Trauma Healing™ resulted from over four decades of continuous graduate training, and through the experience of working with a full private practice of clients. Remote / Distance Sessions are provided over the phone or video conferencing. Many years ago, I noticed I that I would encounter places in a client's body that would not resolve, no matter what technique I used.
This led me to search for what might help. A few years later, I realized that these seemingly unresolvable places were actually places of "freeze." Since that time, I have endeavored to find the many possible ways that this freeze can be facilitated to exit a person's body, leaving you with less pain and stress, resulting in more energy, joy, balance, and happiness.
The "Julie Trauma Relief Collection', which accompanies the workshop, includes Nomad Botanicals products that were very specifically hand picked by Julie, and she incorporates them into her remote work with clients, so that they may be experienced during the session and long afterwards on the healing journey.
You can find Julie at remotetraumahealing.com