We believe feeling vibrant begins with being in the moment. Nomad Botanicals brings the power of genuine essential oil aromas to you, transforming routine moments into wellness rituals and epic moments into unforgettable experiences.  
At the heart of Nomad Botanicals is a love for handcrafting precious plants into quality products. Our nomad journey is devoted to caring for the synergistic ecosystem that allows vibrant botanicals to wander from our path to yours.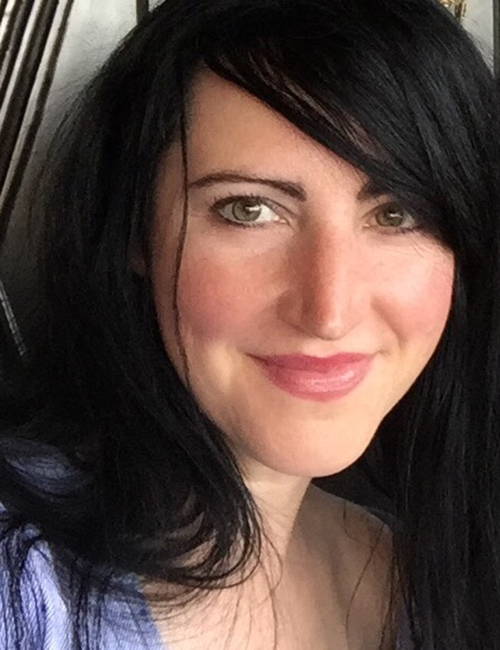 Carole began her aromatic career 25 years ago in Colorado at EsScentuals, a magical boutique and Sanctuary for the Senses. After graduating from college, she journeyed on to California to work and apprentice with Monika Haas and Kurt Schnaubelt, PhD, world-renowned leaders in the aromatherapy field. At the sister companies, Original Swiss Aromatics and Pacific Institute of Aromatherapy, Carole taught aromatherapy certification seminars and oversaw the precious essential oil import business. Through an aromatherapy connection, Carole met her husband, Scott, who had just built his first essential oil still, after completing herb school. Together they went on to distill essential oils in Northern California, and they became engaged in the development of bringing to market medicinal and aromatic plants from Morocco, through a USAID project.
In the midst of all of these endeavors, Carole followed her nose to Aveda where she spent 15 years leading teams across the Northwest to grow the businesses they managed. After earning her MBA in 2016, Carole manifested her dream of becoming an aromatherapy entrepreneur. She spends her time now being a nomad of sorts, in various botanical ventures. She found her way back to her original roots, bringing with her the unique experiences of her professional travels. She has become a partner in the 35-year old Original Swiss Aromatics business, and she has set Nomad Botanicals on its mission to bring high quality aromatherapy lifestyle products to people around the world.
Caroline is just a few months away from completing her Marketing Degree at Sonoma State University, where she crossed paths with Carole. They were paired together in the University's Mentor Program, based on their shared interests in the wellness industry, and it was truly a perfect match. Carole brought Caroline along as a Marketing Intern for Original Swiss Aromatics where she was introduced to the world of aromatherapy, which only enhanced her passion for natural skin care and holistic health.
Traveling is a part of Caroline's DNA. She was born in San Francisco, California, while both of her parents were born abroad. Her dad is from Lisbon, Portugal and her mother is from Dijon, France. Caroline has been traveling the world since she was three months old and hasn't stopped yet. Her best nomad experience so far was traveling around Japan with her sister...just the two of them. She believes there's something truly special about experiencing a completely new country at 19 years old with a budget of $200, living off of inexpensive airbnbs and the priceless adventure of exploring and connecting with the culture.
Aromatherapy Scientific Advisor
Kurt Schnaubelt received his PhD in chemistry from the Technical University of Munich. He is the author of numerous books on aromatherapy including the classic "Advanced Aromatherapy," first released in Germany in 1995. His latest is "The Healing Intelligence of Essential Oils" on the biological foundations of aromatherapy, recently translated into Mandarin and Japanese.
Kurt Schnaubelt is the founder (in 1983) and scientific director of Pacific institute of Aromatherapy (PIA), the first American research institution fully dedicated to aromatherapy.
As an international lecturer Kurt Schnaubelt has presented in forums like CFA, Forum Essenzia, IFPA, NAHA, Veroma and scientific events like the International Congress of Flavor and Fragrances (ICEOFF), Istanbul and WOCMAP in Mendoza and Chiang Mai. More recently he presented on a string of scientific conferences in Asia. (2012 Bali, 2014 Kunming and Shanghai, 2015 Chengdu and 2018 Kunshan, Singapore and Yogjakarta)
Mediating between aromatherapy and formal science Schnaubelt has been involved in state and private sector projects, making direct contact with the most eminent producers of essential oils for aromatherapy in France and worldwide.
With 10 000 graduates PIA is a top educational aromatherapy institution in the US. It offers four training programs, the "Aromatherapy Course," the "PIA Masters Program" the "Plant Language Course and the recent "Novel Concepts Aromatherapy Course."
Aromatherapy Formulation Advisor
Monika Haas, a native of Bavaria, is the author of the Quick Reference Guide for 114 Important Essential Oils. She joined the Bay Area based essential oil company Original Swiss Aromatics in 1988. (OSA was among the very first companies to import genuine and authentic essential oils into the United States.)
Having studied intensively with many great aromatherapy experts, like Pierre Franchomme, Daniel Penoel, Jeffrey Yuen and others and having worked with over 200 essential oils for 30 years, she has developed a deep relationship with the oils. Her specialty and passion is creating medicinal blends, customer and ailment directed. She has designed and created a highly successful line of therapeutic formulae, Modern Magic, which has helped countless individuals over the past 15 years. Her expertise in formulating has also led her to present at conferences internationally.
Monika is Managing Director of Pacific Institute of Aromatherapy, the oldest educational enterprise in aromatherapy in the US. (PIA is an internationally acclaimed institution which has been the leading force in integrating scientific and wholistic aspects to essential oil therapy). In her capacity with PIA Monika Haas has organized international aromatherapy conferences during the past three decades. She is also a presenter at International Essenial Oil Conferences. She teaches aromatherapy in the US and in Europe and leads frequent tours for essential oil enthusiasts exploring the aromatic sites of the South of France and Germany.