The Art of Natural Perfumery Workshop in the San Francisco Botanical Garden

Join The Museum of Craft and Design (MCD) at the SF Botanical Garden's Garden of Fragrance for a custom fragrance workshop. After a walk through the flowers, explore the art of natural perfumery with Carole Addison-Goyne of Nomad Botanicals & Jessica Mennella of FLWR Napa Valley (based on key concepts and processes of world-renowned perfumer, Mandy Aftel of Aftelier Perfumes).

Sonoma County Farmers Market

Support local farmers and artisans, and experience our whole product line in person every Tuesday, from 5-8pm, and Friday, from 9am - 12:30pm.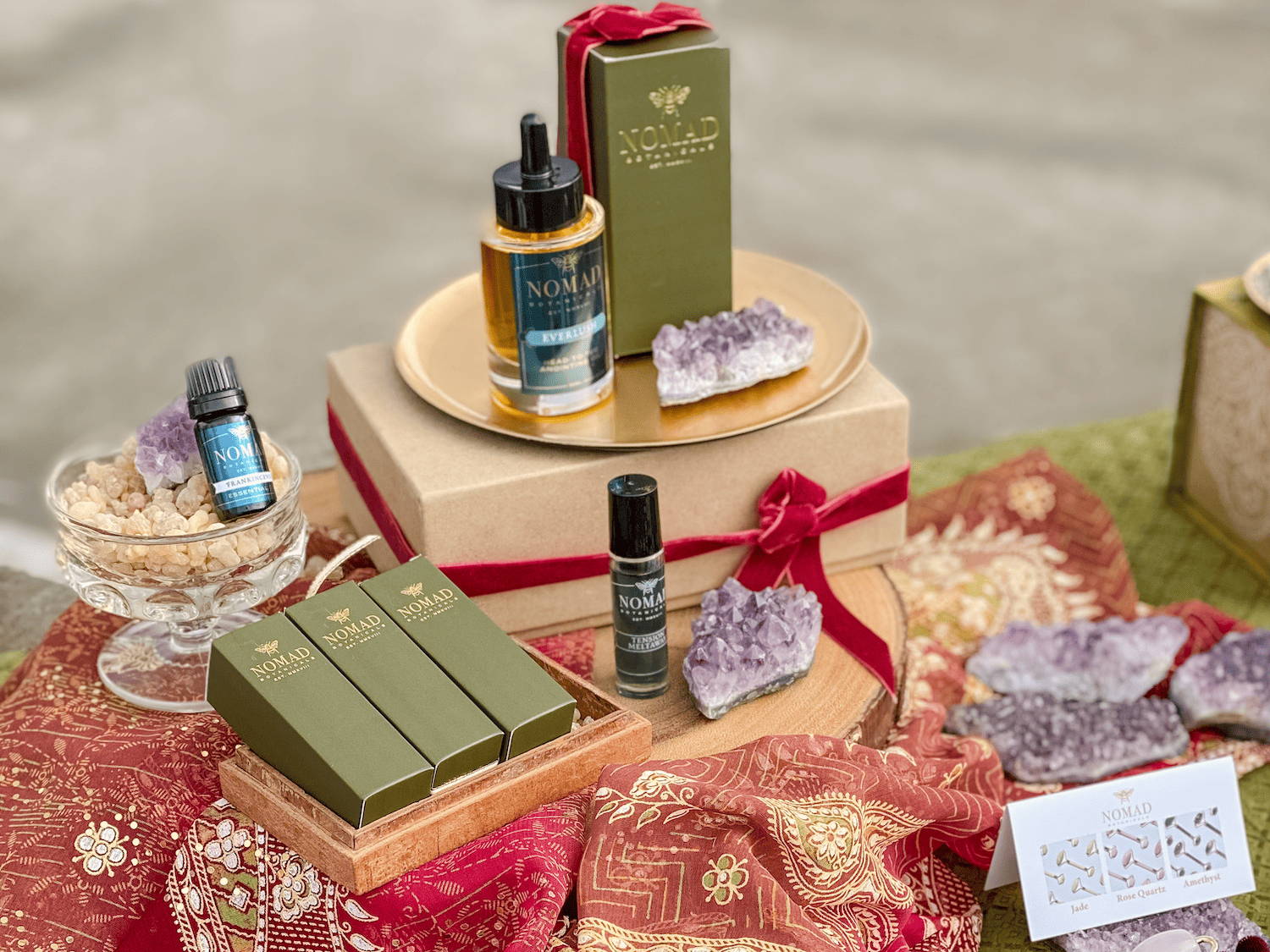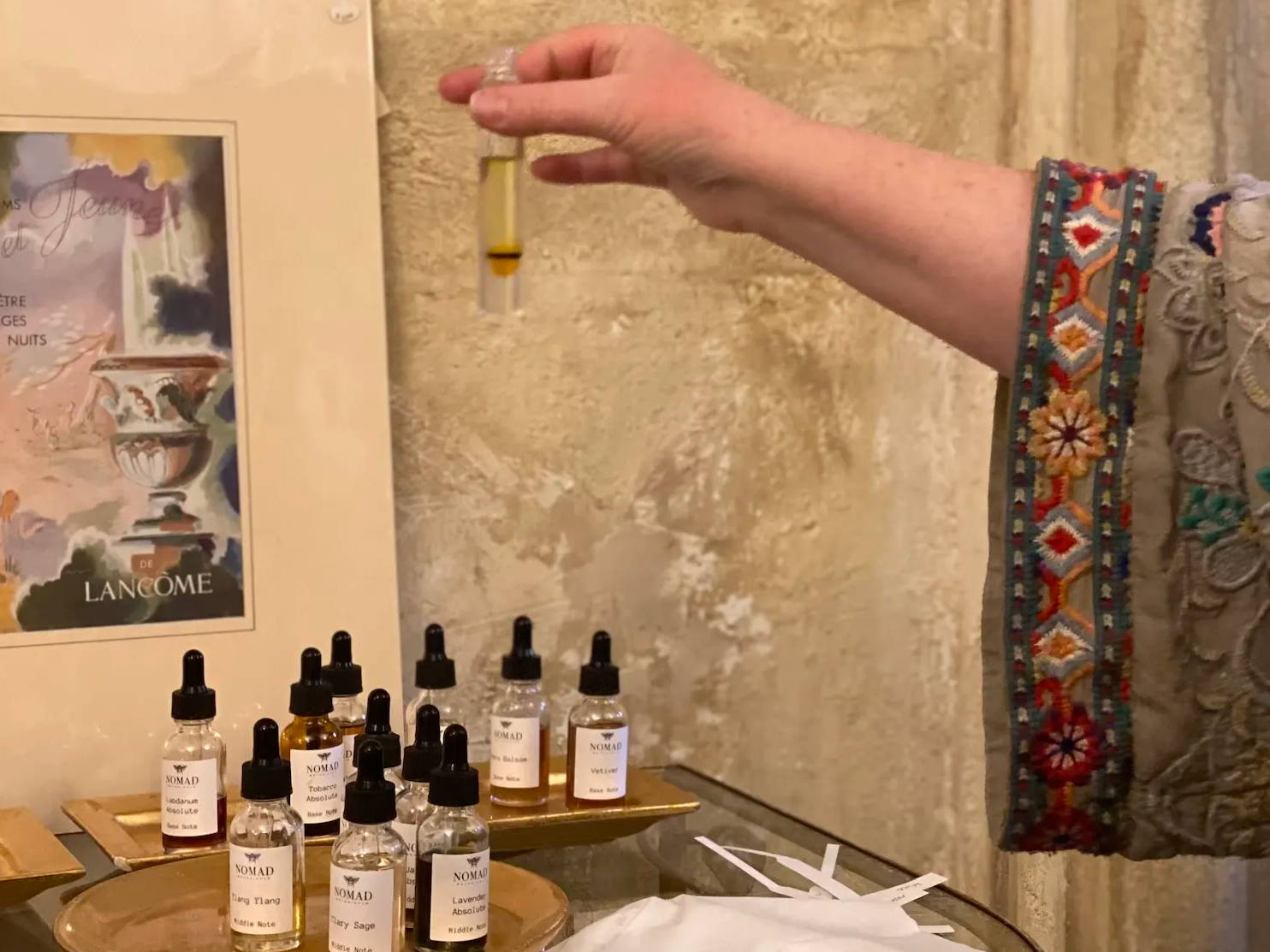 Bottlerock Perfume Pop-Up

Create your own signature perfume with essential oils & absolutes from Nomad Botanicals...the perfect complement to your Bottlerock festival outfit from Honey Whiskey Boutique.

May 28th & May 29th | 11am - 5pm at Honey Whiskey Boutique, 1300 First Street, Suite 335 Napa CA 94559

The Botanical Perfumery Class
Experience aroma rituals and explore botanical perfumery fundamentals.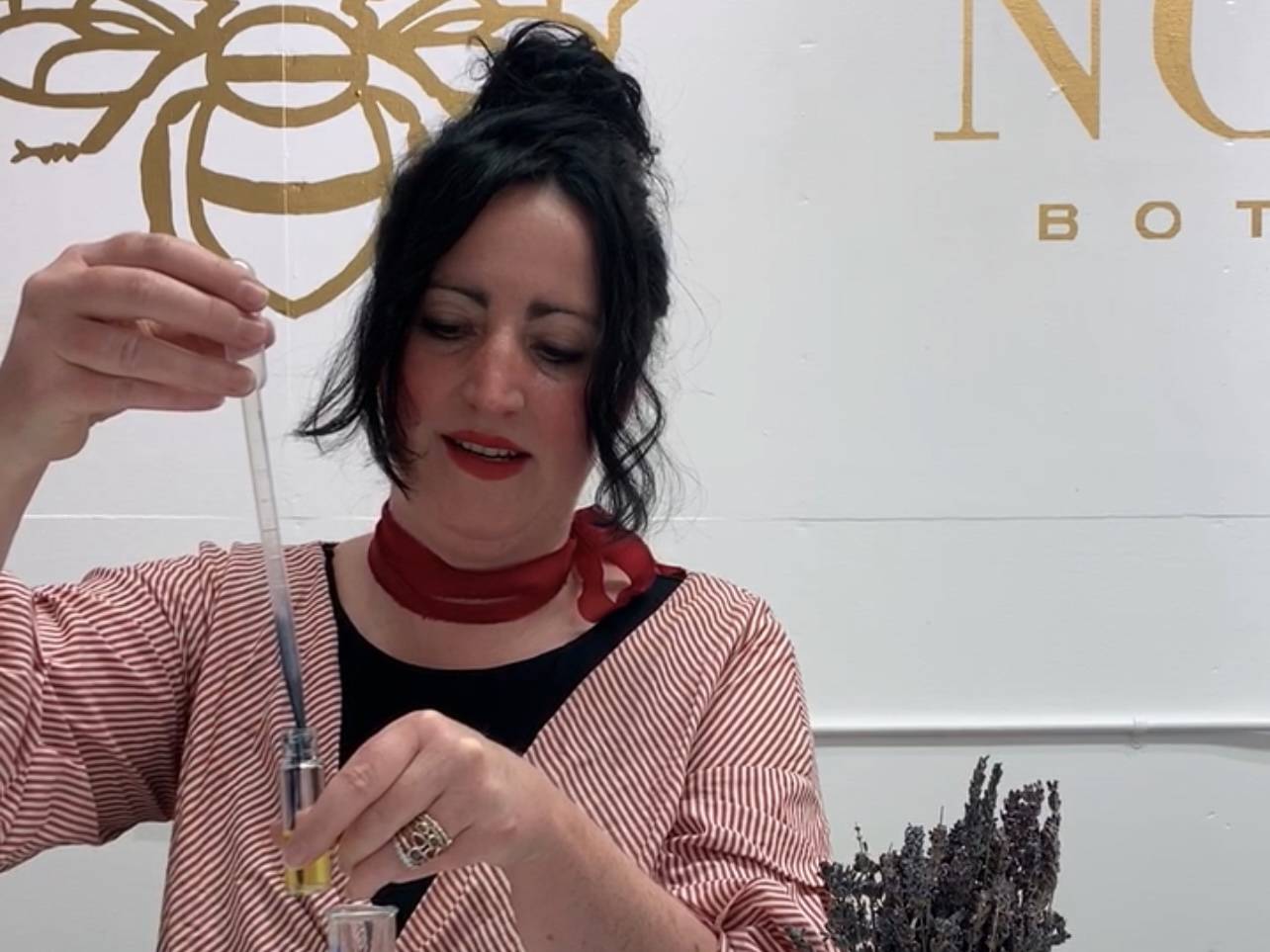 Private Appointments at Our Studio

Carole, Founder of Nomad Botanicals, is available by appointment to create a custom botanical perfume for you or to arrange a workshop for your special group.