Melt Away Tension & Stress
From headaches to hot spells, melt away tension with this soothing aromatherapy blend.
" I use Tension Meltaway right before yoga so that all of that deep breathing I do during yoga... brings clarity to my morning airways!"
- Whitni
"I use this essential oil blend daily to help with headaches and stress. It is pure bliss in a bottle and I bring it everywhere with me!"
- Catherine
"I love the Tension Meltaway. I use it often, especially when life's pace increases and I start to feel ungrounded."
- Colette
Our products deliver the intelligence of plants to you, from head-to-toe. Vibrant and authentic essential oils and botanicals impart their aromas along with their vital life force into each drop. Our Founder Carole brings to each formulation more than 25 years of experience in the aromatherapy and natural perfumery field. She infuses her expertise with plant chemistry into each product to create poignant aromas, textures, and results.
Feel the calm and refreshing sensation of peppermint and lavender as it brings you to a well and present state. An essential to have by your side through your daily journey.
Feel your worries melt away, while being uplifted by this revitalizing essential oil blend.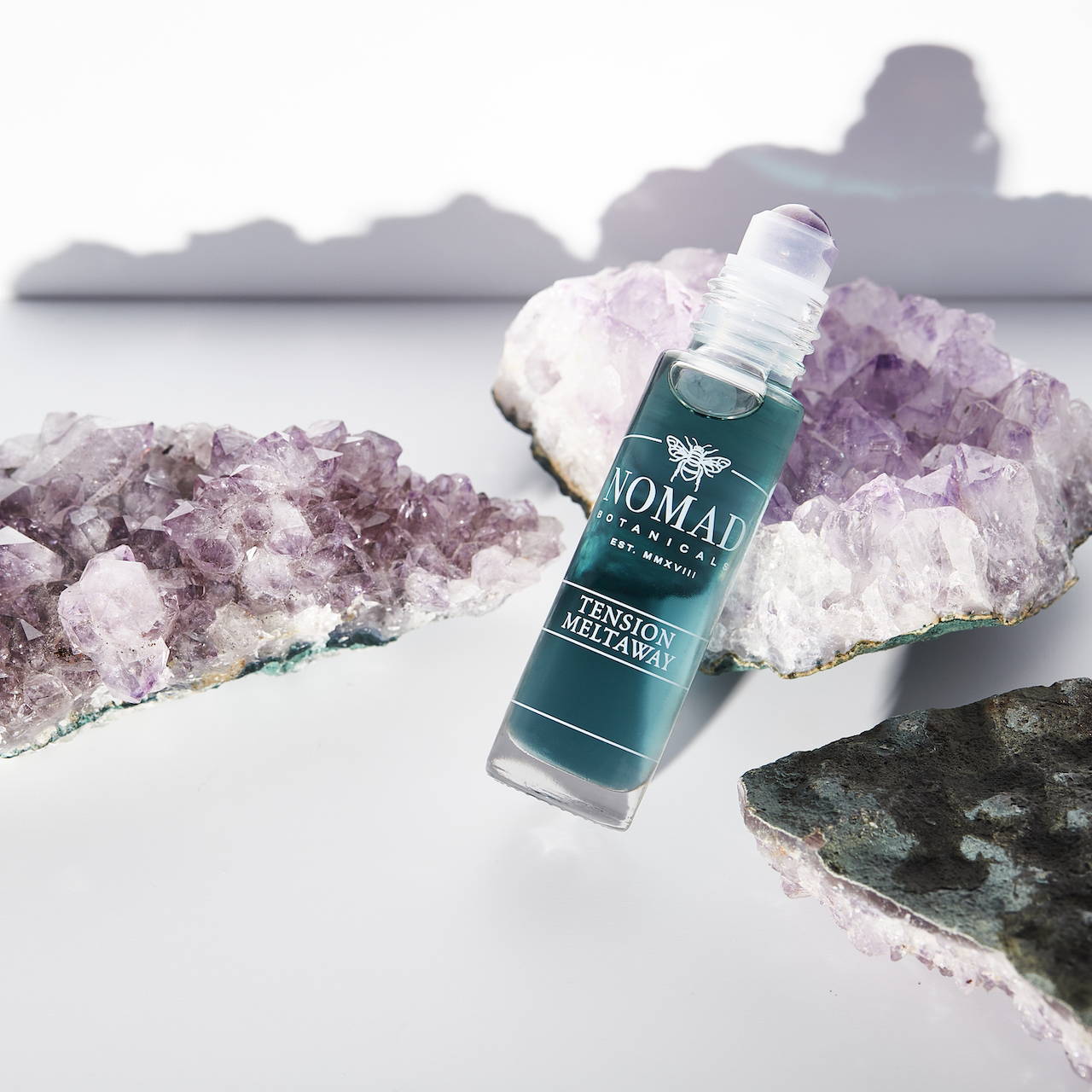 Shop Soothing Tension Relief
Tension Meltaway
ESSENTIAL OIL BLEND | 10 ML
From headaches to hot spells, melt away tension with this soothing aromatherapy blend. Tension and stress melt away as your senses are delighted by this rejuvenating blend of essential oils topped with an amethyst roller ball. With each swirl of the amethyst over the temples and back of neck, your tension melts away.
---
Roll the amethyst sphere on temples and back of neck. Apply with pressure to activate pressure points.
Jojoba Oil; Essential Oils of Lavender, Sweet Orange, Peppermint, Blue Tansy.
Feel tension and stress melt away as the tingle of Peppermint kicks in. A botanical analgesic, Peppermint cools tension and melts stress all at once. Lavender relaxes the nervous system and dances with Peppermint in a time tested tango of tension relief. Blue Tansy calms inflammation, while zesty orange tickles the senses. Lightweight Jojoba oil allows this essential oil blend to do the heavy lifting. A formula that disappears into the skin as quickly as the tension vanishes. The amethyst sphere charges your experience with purifying energy. Renowned for its calming properties, it will allow for intuition, creativity, and meditation to take the place of bygone tension.
---
Premium single-origin essential oils ethically sourced.
30 years of aromatherapy experience with each formulation.
Made with intention to support you on your journey.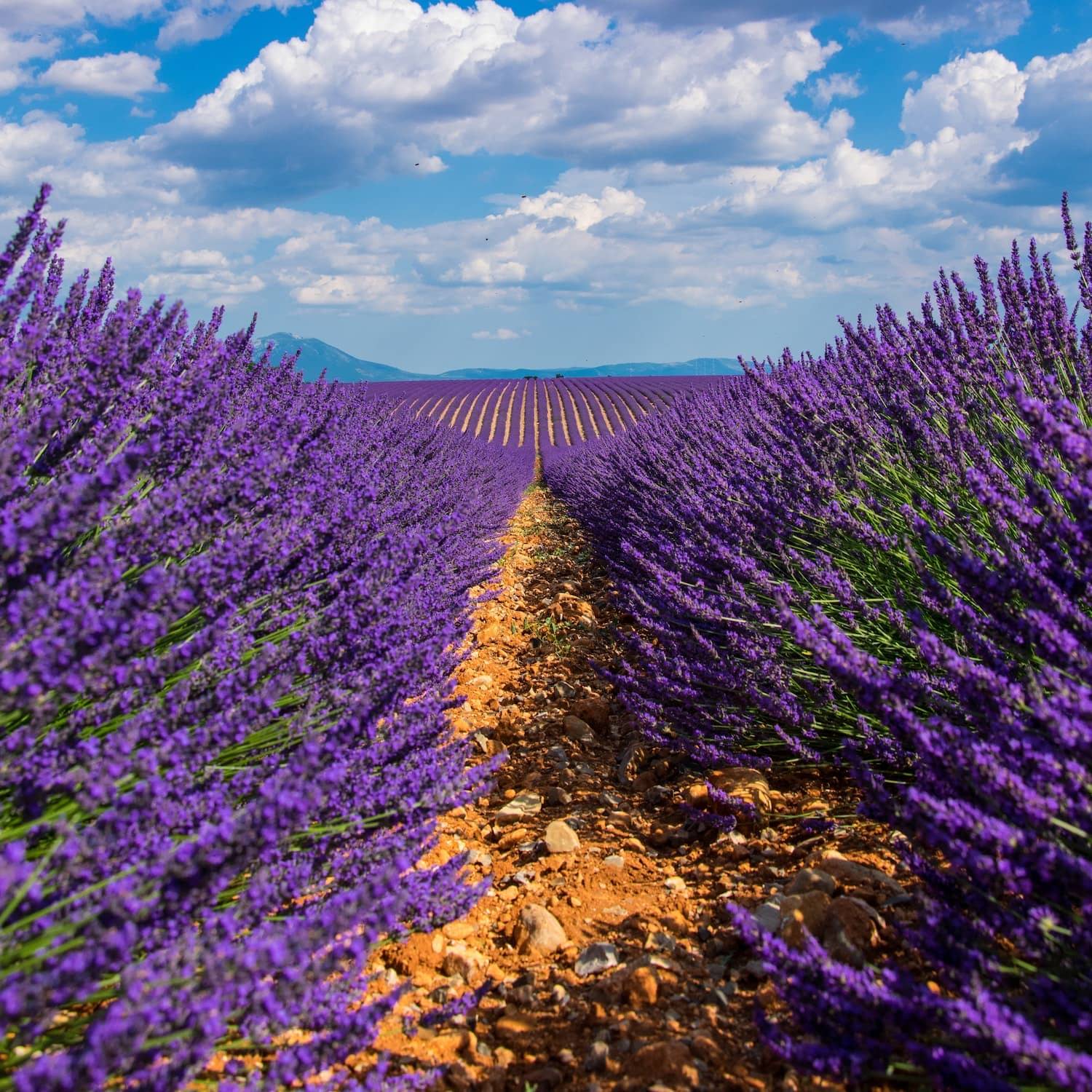 Cooling Peppermint and calming Lavender have inspired endless testimonials, because of the remarkable benefits of these two essential oils in relieving tension and stress-induced headaches.
Set intentions for peace and wellbeing into the amethyst, known as the stone of protection. Close your eyes as you roll it across your temples and back of your neck, take a slow deep breath and let it out. Allow the aromas to open your lungs and your heart as each breath brings you closer to the calm that belongs to you.