Carry-on Wellness Collection
ESSENTIAL OIL WELLNESS KIT
You have a lifetime of experiences behind you, and destinations ahead of you. Enhance everyday moments with essential oil blends formulated to support the transformations we experience as we travel, whether far away or throughout our day-to-day journeys through life. Keep the collection in your daily carry-on for wellness on-the-go.
Enhance your journey with 5 blends to:
Energize, Diminish Worries, Ground, Recharge, and Lull you into Restful Sleep.
Hive ~ Invigorating Inhale, 5 ml

Galaxy ~ Abundance Nectar, 5 ml

Roots ~ Be Present Tonic, 5 ml

Cocoon ~ Vitality Elixir, 5 ml

Nest ~ REM Gem, 5 ml

Brochure to Guide your Journey

100% Certified Organic Cotton Bag and insert, sustainably made with Fair Trade Practices
Hive ~ Invigorating Inhale
Inspired by the stimulating buzz of a busy beehive to revitalize your senses and boost energy. Apply to your chest and wrists. Breathe in the aroma and visualize a burst of vibrant energy circulating from your lungs to your core, your power center, where you draw strength to take action. To watch an invigorating breath & aroma ritual featuring Hive, please click here.
Be energized by essential oils of Lemon, Orange, Peppermint, Eucalyptus, Ginger, and Beeswax Absolute in Jojoba Oil.
Galaxy ~ Abundance Nectar
Invites your heart to open like a vast, luminous galaxy where gratitude eclipses worry. Apply around your heart and to your wrists. Breathe in the aroma and visualize a glow warming your heart as you send love into the universe and receive it back tenfold. Notice worry diminish as gratitude fills its space. To watch a relaxing ritual featuring Galaxy, please click here.
Gratitude eclipses feelings of worry with essential oils of Frankincense, Bergamot, Sandalwood, and Rose Otto in Jojoba Oil.
Grounds your body/mind to harness root-like strength through being in the moment. Apply to your temples and wrists. Breathe in the aroma and imagine a thread of light connecting your left and right sides, bringing you to a state of balance as you sink your feet into the ground like deep, sturdy tree roots. To watch a grounding energy ritual featuring Roots, please click here.
Ground your body/mind with essential oils of Palmarosa, Vetiver, Himalayan Cedarwood, and Balsam Fir Absolute in Jojoba Oil.
Protects from the elements like a silken cocoon, while recharging you for transformational vibrance. Apply to the lymph nodes on your neck and to your wrists. Breathe in the aroma and visualize strong, silky threads enveloping you in a protective cocoon as the immune supportive blend recharges your energy. To watch an immune supporting ritual featuring Cocoon taught by an Acupuncturist, please click here.
Recharge with essential oils of Orange, Lavandin, Black Spruce, and Bay Laurel in Jojoba Oil.
Lulls you into restful sleep, like sinking into a cozy nest where warmth and dreams await you. Apply to the back of your neck and to your wrists. Breathe in the aroma and nestle into the comfort of your bed like a nest built for you with love. With each breath, drift deep into slumber and the dreams you wish to manifest. To watch a restful sleep ritual featuring Nest, please click here.
Be lulled into restful slumbers by essential oils of Lavender, Bergamot, Roman Chamomile, Vetiver, Geranium, and Jasmine Absolute in Jojoba Oil.
Our signature Nomad Botanicals travel bags & inserts are ethically made with Certified Organic cotton and Fair Trade practices by a Certified B Corp. Supporting this Fair Trade company directly impacts their global farmers & workers, in addition to people in need throughout America. They partner with Feeding America to provide meals for hungry families, one bag at a time. We hope the story behind your grassroots bag will add an extra dimension to the botanical blends tucked inside.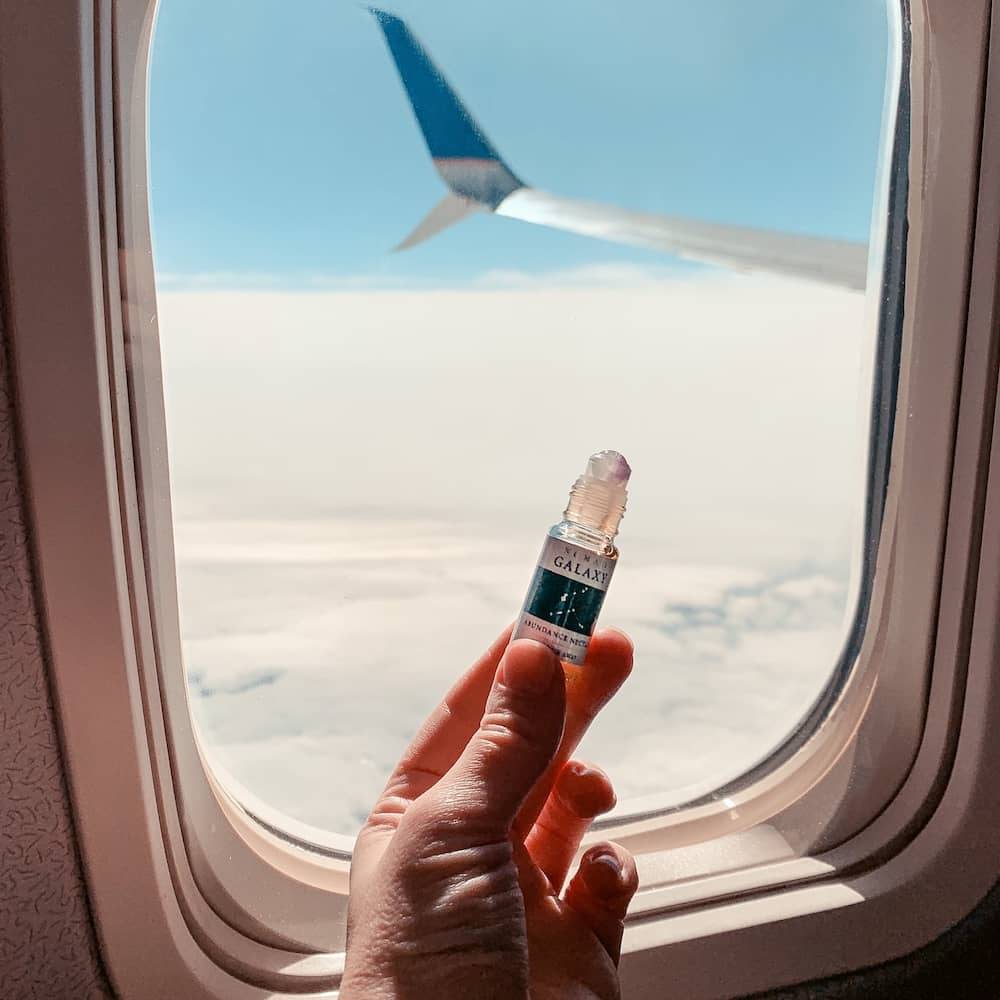 Nourish your mind and spirit with aromatherapy blends that support your wellbeing, wherever life's journey takes you.
This collection will support your daily journey from sunrise to starry skies. Energize with Hive - Diminish Worries with Galaxy - Recharge with Cocoon - Ground with Roots - Rest with Nest. Roll-on the essential oil blend and revel in how the aroma supports your wellness.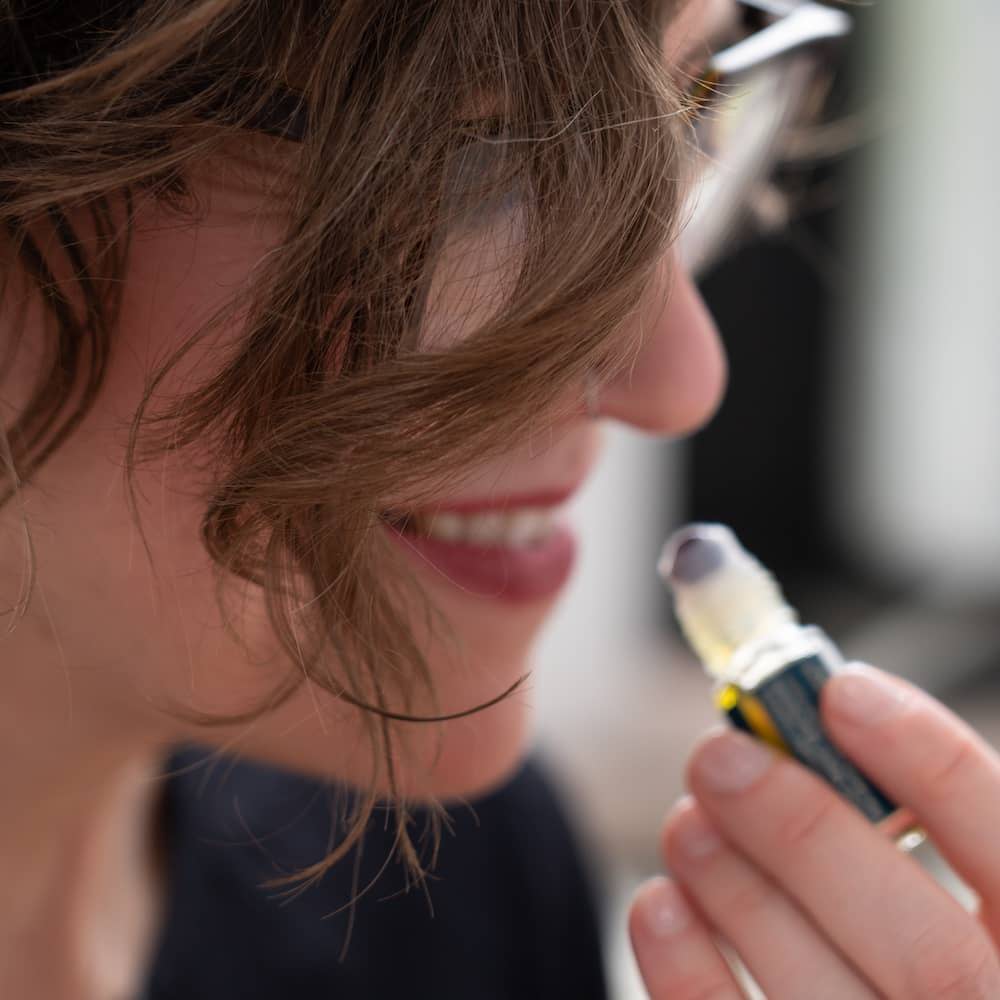 Premium single-origin essential oils ethically sourced.
30 years of aromatherapy experience with each formulation.
Made with intention to support you on your journey.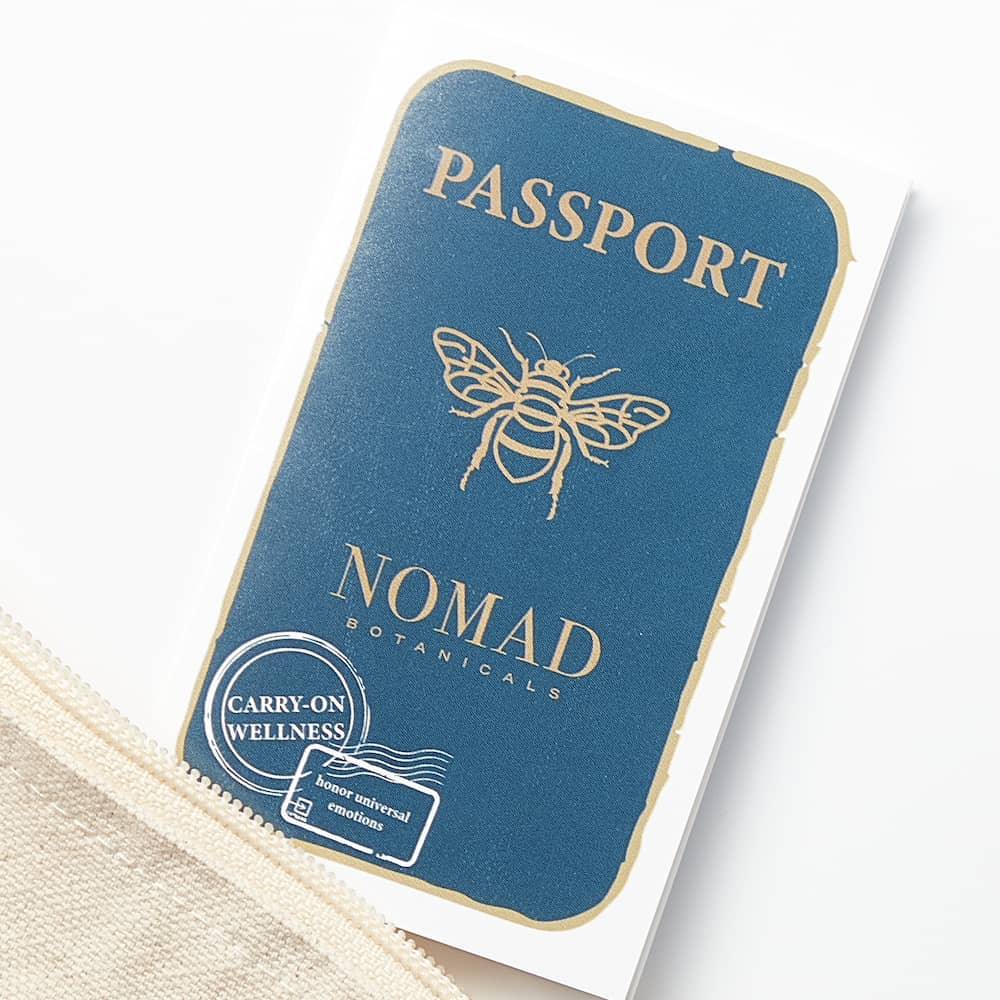 Your intinerary through the benefits & application of the five blends to support you on your journey.
Set intentions for peace & wellbeing into the amethyst roller ball as it charges you with protective energy.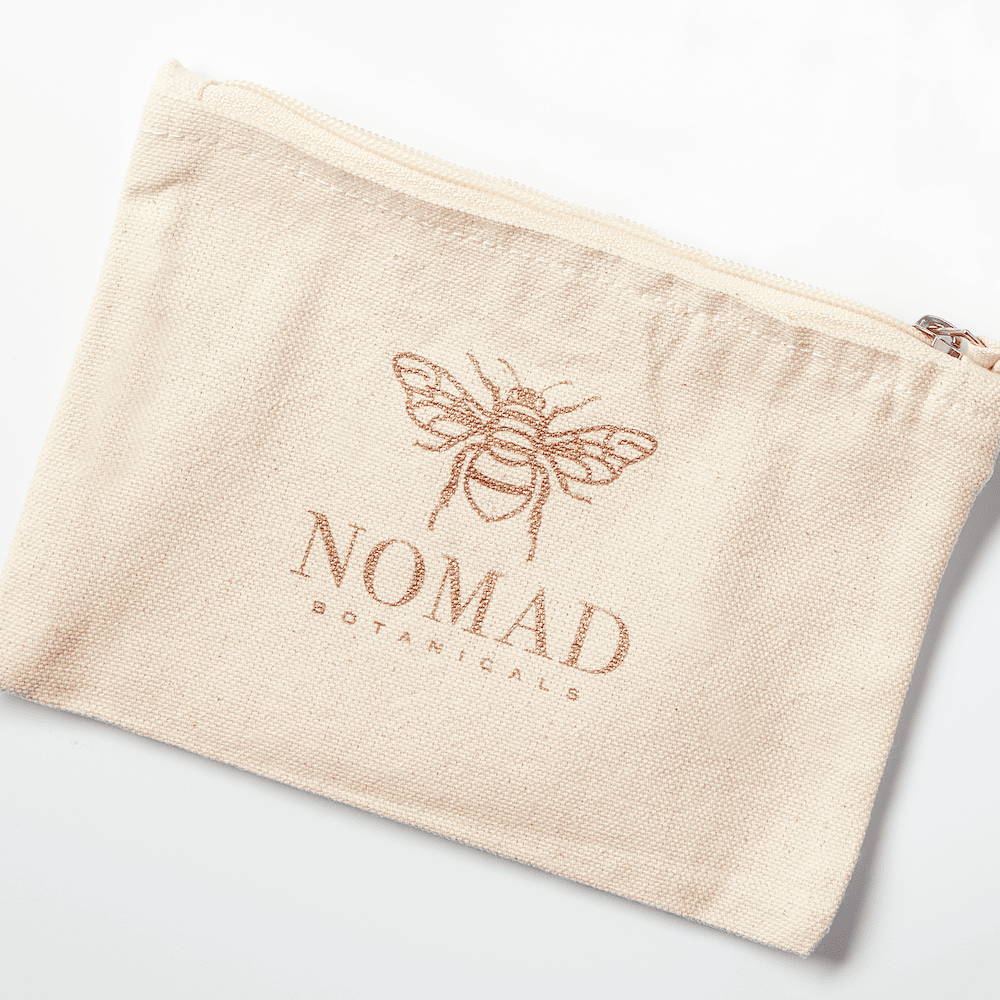 This Fair Trade manufacturer directly supports global farmers & workers, and donates to "Feeding America".